We Believe...
..that the solution to inequality, pain, suffering, and lack in the world is 'those that have' sharing willingly from the heart with 'those that have not' who are sick and/or needy.
Warm clothing and bedding for babies, quilts for the aged, books for the disadvantaged, essentials and household goods for those who have lost everything in floods, house fires, or due to job loss; these are just some of the need we assist with. You can help.
Current Projects
Please keep checking back to this page and bookmark it in your favorites.
Our blog will be updated with requests for help, current projects being worked on and updates on how the projects are going.
Some projects are ongoing, others are a one time effort that cease when specific needs are met.
If you know of a need or a project that you would like us to consider, please email us with the details.
Recent Projects
Clothing for toddler girl
Parents going through divorce and the teenage Mom had no money to buy clothing or necessities for her little daughter.
Essential Food items
Basic food essentials given to a mother and her 3 teenagers who had escaped an abusive father with just the clothes on their backs.
Baby & Children's Clothing, Playpen and Toys
Two young mothers sought help in needing a playpen and clothing for their children. While they were picking up the items at our office, we also gave them much needed basic toys for their families as well.
Thank you to all who have donated recently. Together we are making a difference!
Current Projects

Baby Quilts & Infant Demise Layettes needed:
Many folks may not be aware of the fact that basic essentials are needed at hospitals and medical clinics by patients. We are working on making a large number of baby quilts for hospitals, medical centers, crisis centers, homeless shelters and for individuals to snuggle their baby in. We also make the tiny burial gowns for the little ones who only need one last gown, bonnet and blanket to be cuddled in as their parents say goodbye before they have a chance to really say hello.
If you have fabric to donate for the baby quilts, burial layettes or baby clothing, we are needing solid pastel colors, any and all cotton, minkee, flannel, washable microsuede and other fabrics, and also batting for the inside of the quilts. Ribbon, lace and trim ar also needed to make the tiny burial gowns special. If you quilt or sew and would like to help, please contact us at info@ReliefShare.org

St Alphonsus Hospital - always ongoing
Baby Cocoons, baby clothing, receiving blankets, infant demise layettes
St Alphonsus Hospital provides excellent medical care to children in the Boise, Idaho area - they are a 7 hospital chain. Currently we are sewing infant burial demise outfits, knitting baby cocoons to snuggle newborns and keep them calm, provide layettes for needy babies to go home in, and other items such as cloth diapers, baby clothing, bottles, pacifiers, toys, diaper bags, lotion, shampoo, diaper lotion, etc. Fabric and supplies are needed for sewing, serging, knitting, crochet, tatting and embroidery. If you would like to make items for the babies in hospital or donate purchased baby times, please send to Relief Share, 6200 N River Pointe Dr C208, Boise, Idaho, 83714. All donations are tax deductible.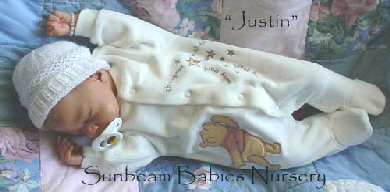 Refugee Center needs baby clothing, blankets, baby cocoons, and soft toys.
Life can be difficult when you find yourself in another country, fleeing from violence and pregnant. These young mothers are doing their best to learn about babies and how to take care of them, but its so hard they don't even speak the language and have no money yet. Refugees are allowed approx 8 months to get stabilized, find a job, adjust to a new culture and take care of their little ones. You can help ease the struggle with donations of basics for their babies. Items needed are blankets, clothing, hygiene items, pacifiers, baby cocoons, and crib bedding - pretty much anything a baby can use. Please help.
Your love and generous sharing is making a difference! Your donations have blessed the lives of many families across the country.
Thank you!
Note: The majority of our recipients are single parents who live under the poverty line and are trying to raise families by themselves on a limited income.